Cable Fault Locating Equipment
Technology Products offers a complete range of Cable Fault Locating Equipment for LV & HV Cables in Power Plants, Heavy Industry & Distribution Systems . Occurrence of cable fault can not be avoided due to many factors. Long outage of a cable from service results in heavy loss of revenue to the power distribution company, production loss to industries as well as unpleasant condition to general public. This requires an efficient instrument capable of locating the fault in minimum possible time and restoring the supply.

Time Domain Reflectometer Model 1550 - A basic TDR for Power Cables having a range of up to 3000 meters .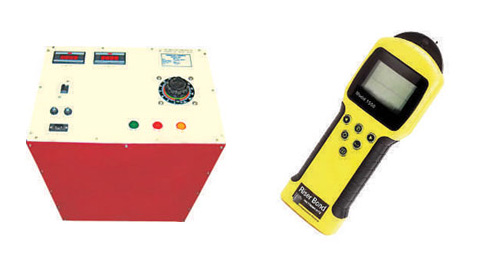 Digital Time Interval Meters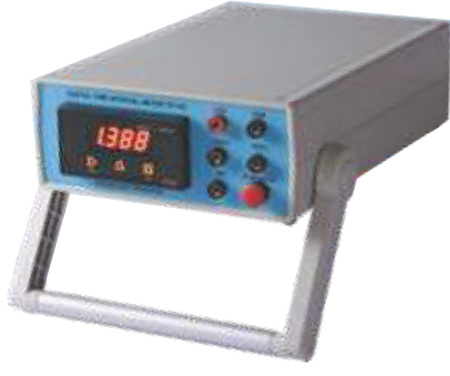 Technology Products Offers High Resolution and high Accuracy Digital Time Interval Meter for several applications & testing requirements.
| | |
| --- | --- |
| Range | 0.0000 to 9999 Seconds (Auto/Manual Ranging Programmable) |
| Resolution | 1mS, 10mS, 100mS & 1 S Programmable |
| Accuracy | 0.05% ±1 dgt (Higher accuracies also available). |
| Display | 8 Segment Digital LED Display |
| Reset | Auto/Manual Resetting Programmable |
| Programming | Several Programming Modes available to configure timer operation |
| Memory | Short duration memory available to retain operation/tripping times |
Sf6 Gas Handling Equipment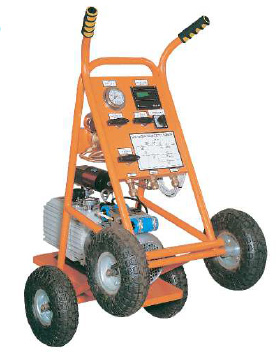 TP-ER100 Evacuating and refilling device is a compact device. All the evacuating devices and refilling devices were constructed on a very rugged cart with four pneumatic tyres which travels easily over hard - surfaced floor or crushed gravel. Permanently mounted to the rugged frame are the vacuum pump, digital vacuum gauges, solenoid vacuum device, safety valves, pressure regulator, hose, and all necessary valves and gauges required for normal servicing of SF6 circuit breakers.
Relay Tool Kits
This tool kit has been provided with the tools selected to meet the maintenance requirement of Electro-mechanical Relays, Solid State Relays as well as for general purpose applications. The tool kit comprises 15 different special purpose tools.
Electrical Safety & Testing
Call us
+91-124-4014527