DC Earth Fault Locator Model GFL-T + GFL-R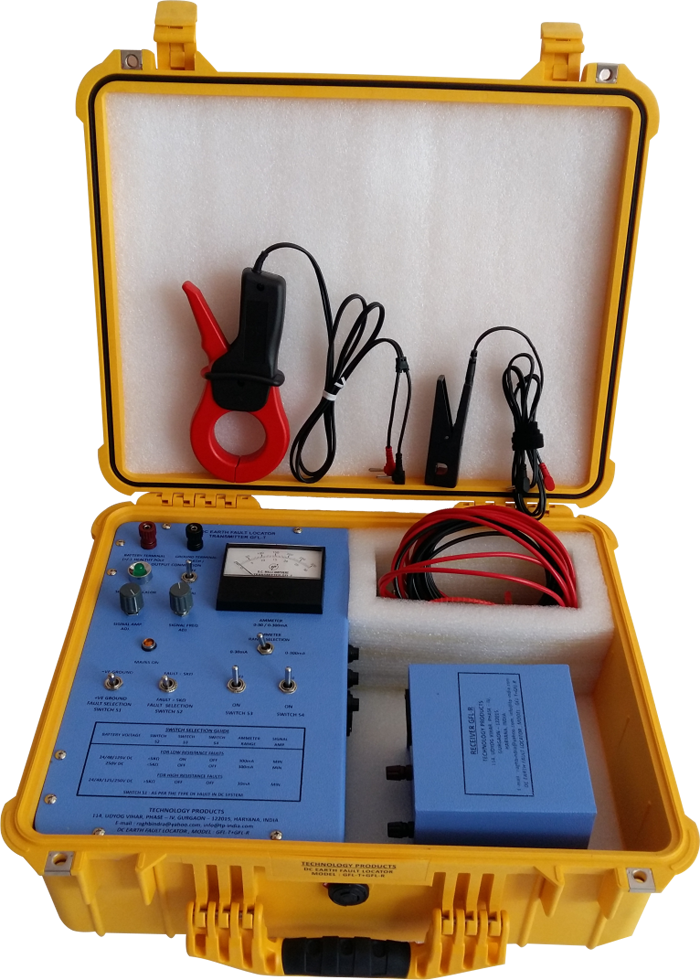 The DC Earth Fault locator is suitable to test the DC Battery System and Trace Ground Faults. The system is suitable for Power Plants, Sub-Stations upto 765KV and other industries. The system is highly capable in tracing and pin pointing the DC earth faults in a live system without requiring any shut downs. The receiver sensitivity of 1mA and better is capable to trace most complex fault.
Custom built Special Testing Equipment and Test Benches also available on request.
Electrical Safety & Testing
Call us
+91-124-4014527